Make everything in your home just the way you like it.
We specialize in commercial and residential projects with consistent innovation at the highest level of design.
Your whole home,
one app.
Integrated lights, sound, temperature and more with a simple touch or voice command.
Key components for any smart home.
Enhance your space with a lighting control system that responds to your lifestyle, and offers you convenience, energy conservation and security. The best part? We can create exactly what you're looking for - in as many rooms as you like.
Brighten or dim any light in the room, or the entire house, from wherever you are.
Conserve energy by setting your system to power off lights in empty rooms.
Schedule your outdoor lights to turn on and welcome you home after work.
Turn out the lights from the comfort of bed.
Temperature
Control
Find your optimum level of comfort.
Temperature Controls will ensure that your house is heated or cooled to the exact temperature you like.
Adjust the thermostat remotely so you'll be comfortable when you get home.
Keep an eye on your vacation home with alerts about extreme cold or humidity.
Set specific temperatures in different rooms to keep the whole family happy.
Set your home to cool just before bed and warm up before you awaken.
Hear music as it's meant to be heard.
Enjoy instant access to your stored collection of high-fidelity content in the den, study, or even by the pool.
Customize your playlist to match the mood in any room.
Airplay audio throughout your house, direct from your phone to a media server.
Stream Spotify, Pandora, Deezer, and more—or call up a classic from your digital album collection.
Two and five-stream media servers let you simultaneously play different music in multiple rooms.
Watch everything you want, anywhere in your home. Surround sound, lighting control, stunning TVs and custom theater seating will make your movie room a true cinematic experience.
Set your Home Theater System to dim the lights, turn on the projector, and automatically recline your seats.
Stream HD video from Netflix, Apple TV, Hulu, and more—there's always something on.
Motorized Window
Treatments
With motorized window shades, you can open all of the windows in your home with the touch of a button or on your smartphone, and even set the shades on a timer so they open automatically.
Schedule your shades to open with the sunrise or to close at midday to keep the sun from fading your furniture and overheating your home.
Ideal for hard-to-reach windows, child and pet safety, media rooms and bedrooms
Use simple voice commands or your smartphone to activate your motorized shades.
Create a personalized, whole-home, connected experience by integrating your motorized shades with a home automation system.
When life takes you to far off places, make sure everything at home is just right—and get notified if it isn't.
Lock the doors, lower the shades and set the alarm even after you left your home.
Create different settings for a "lived-in" look to keep your home safe while you are away.
Keep an eye on things by monitoring your camera from anywhere with your smartphone.
Speak to people at the door, gate, or guesthouse using the intercom feature on your smartphone app.
Our high performance military grade WiFi Network Instillation ensures that all your devices are connected together and to the Internet, while also securing your privacy. Future-proof your investment so you're ready for the next wave of wireless technology advancement.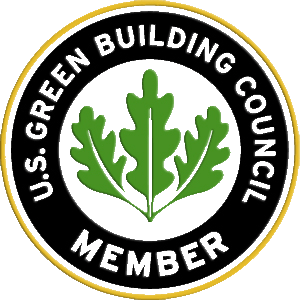 We provide you with premium automation systems and equipment that not only meet your specific needs but also help create a sustainable LEED certified system that exceeds your expectations in performance, convenience and quality.
Make everything in your home just the way you like it.
Fill out the form or call (561) 922-1914